Mount Kilimanjaro, standing tall in Tanzania, East Africa, is an awe-inspiring geographical marvel and a beacon for adventurers worldwide. As the highest freestanding mountain globally, this dormant stratovolcano graces the African landscape, reaching an impressive elevation of approximately 5,895 meters (19,341 feet) above sea level. Its majestic presence and diverse climate zones, ranging from lush rainforests to an icy summit, make it a magnet for trekkers, climbers, and nature enthusiasts. Kilimanjaro embodies not only a challenging ascent but also a journey through various ecosystems, offering a glimpse into the continent's rich biodiversity and a taste of the spiritual and cultural significance it holds for the local Chagga people.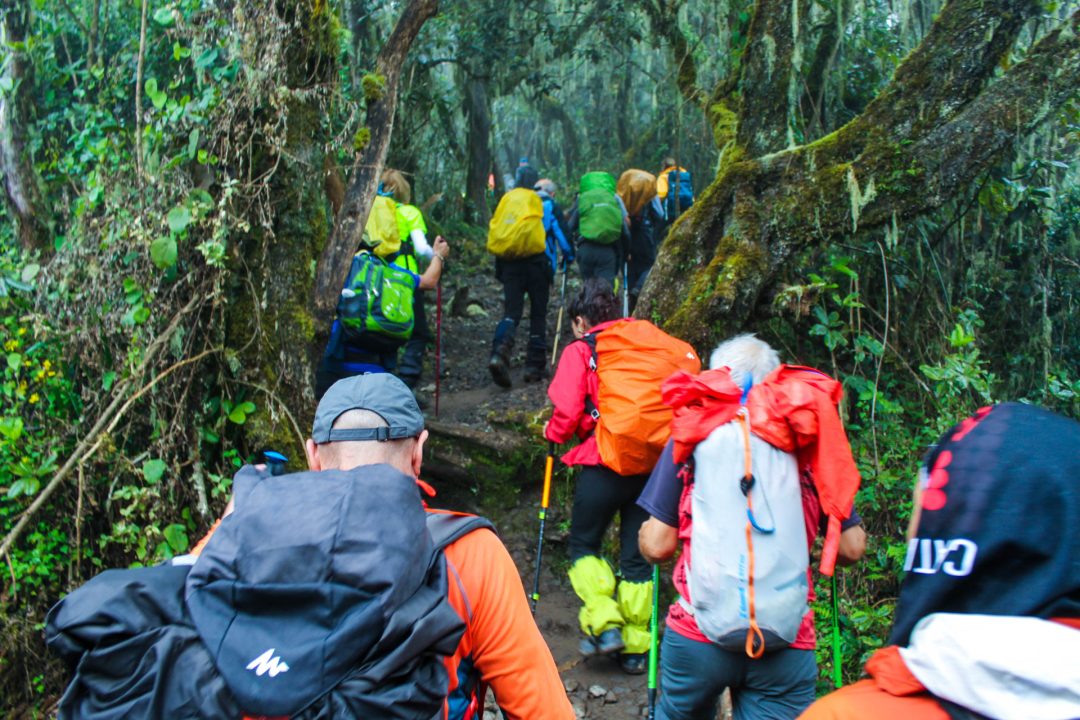 The Marangu Route, often dubbed the "Coca-Cola" route, is known for its relatively accessible and well-established nature. It earned its nickname due to the availability of amenities like sleeping huts and meals. It is considered one of the easier routes, making it a popular choice for many climbers. However, the rapid ascent on this route doesn't allow for optimal acclimatization. Accommodation is provided in mountain huts, offering a more comfortable sleeping experience compared to camping.
The Machame Route, also known as the "Whiskey" route, is one of the most popular options for climbers. It offers a diverse range of landscapes and scenery, including lush rainforests, heath, and the stark beauty of an alpine desert. This route is famed for its challenging sections, such as the Barranco Wall, which adds an exciting element to the climb. It is better for acclimatization due to its longer duration, providing climbers with a better chance of reaching the summit successfully.
The Lemosho Route is gaining popularity for its stunning scenery and fewer crowds compared to some of the more traditional routes. It's a longer route, allowing for a gradual ascent and better acclimatization. Climbers appreciate the panoramic views and traverse various ecological zones, making it a unique and enriching experience. This route is often chosen by those seeking a more remote and less crowded climb.
The Rongai Route, also known as the "Nalemuru" route, approaches Kilimanjaro from the north. It's known for its relatively gentle slopes and offers a more remote and less crowded trek. Climbers favor this route for its gradual ascent, contributing to better acclimatization. The northern approach provides a different perspective of the mountain and offers a quieter, serene climb.
The Northern Circuit Route is one of the longest and most scenic routes on Kilimanjaro. It provides ample time for acclimatization, making it an excellent choice for those prioritizing safety and success. This route offers panoramic views of the mountain and traverses various climate zones, showcasing the diverse beauty of Kilimanjaro. It's less crowded compared to some other routes, providing a more peaceful climbing experience.
WHAT OUR CUSTOMERS SAY ABOUT US
Travel with Deo Safaris offers exceptional service, led by knowledgeable guides, delivering breathtaking experiences. Their seamless organization and top-notch customer care make every adventure truly unforgettable.
Very professional
We had an amazing time at Selous national park, and the main reason for that was because Deo was out guide. He has an increadible amount of knowledge on all the animals and answered all out questions. He also took his time to show us the animals at the national park without disrupting them. Overall we couldn't have had a better experience without Deo. If you need a guide, I definitely recommend Deo!
Maja Utrobicic
2023-04-12
We had an incredible experience! Would always choose this agency again for Safari! Deo was very attentive to us as well to the wildlife in the Selous Park. Deo is a very knowledgeable guide and exceeded our expectations on this trip! He really did an effort so we could see as many animals as possible! Thank you for these extraordinary experience!
We did a one-day Selous Game tour with Deo which was absolutely amazing. From the first moment when we met him we were already very comfortable. Deo combines his huge knowledge about the wildlife with a lot of patience, kindness and sense of humour. He did everything so that we see as lot animals as possible - but he always took care that we do not disturb or affect the life of the animals badly. Of course, he also took care about our welfare. We had a coffee and a lunch break and as much toilet breaks as necessary as soft drinks were also offered 🙂 Deo is doing his job with a lot of passion and always tries to do everything for creating an extraordinary experience. It was the best idea to go with Deo to Selous Game!